PADI Discover Scuba Diving
An Intro Dive is the ideal way to experience the underwater realm. It gives the participant one trial dive in the ocean under the supervision of a Diving Instructor. The total course takes about 3 hours. It's actually the first part of the Open Water Diver license course.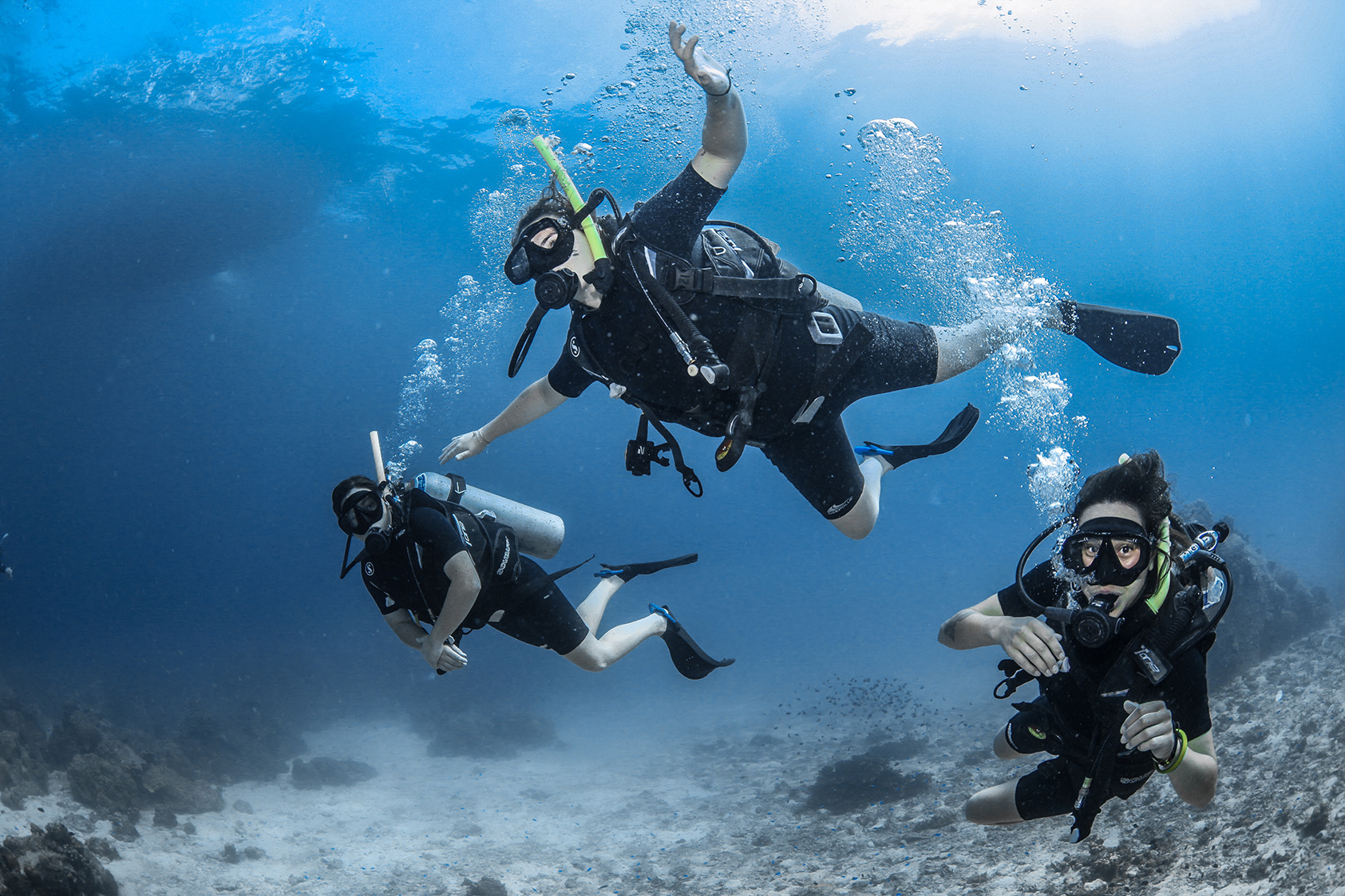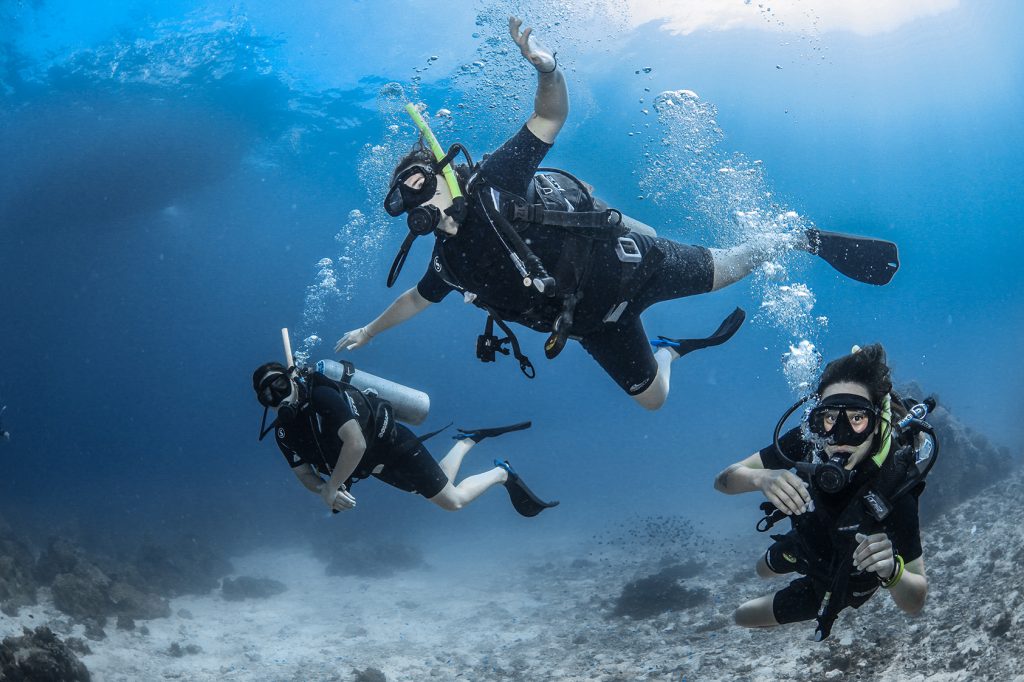 Course Overview
After a short lecture participants are suited up and practice some essential diving skills in confined water in the sea. Once the skills are mastered the participants head off to the Open Water for a supervised dive to no deeper than 12m. The confined water session and the whole Intro Dive experience takes place at Kontiki marina resort in Mactan. The house reef at Kontiki marina is teeming with many fish and corals which will make your Intro Dive a very memorable event.
Schedule
Arrive at our dive centre, sign a medical form and waiver, listen to a flip chart briefing by your instructor (30 minutes)
Next get kitted up in your Scuba gear including wetsuit and BCD ( 15-20 minutes)
Then enter the water for your Confined water skills dive (45 minutes)
Then its time for the full Open Water dive to a depth no greater than 12M ( approximately 45-50 minutes ).
Finally exit the water and return to the dive shop to take off your gear, rinse it and take a shower.
Safety
Medical Issues
If you have any medical issues like Asthma or Ear problems, or you are on medications or you have Diabetes or a history of those things or any other medical issues you must let us know before you sign up. You may need to get a Doctor's clearance to dive.
No-Fly Times
You also need to bear in mind that you cannot fly within 18 hours of the last dive. So that usually means not until 9AM the day following the last dive.
Course Certification
After the course the customer can choose to have a Certificate of Experience and decide if they would like to then continue to the Open Water Diver course.
The Intro Dive is the first part of the Open Water Diver course so it can be credited towards the Open Water Diver course. At Sidive we allow this credit. Many dive shops do not. So, if you do the Intro Dive with SiDive you get a discount when you decide to do the full Open Water Diver certification course.